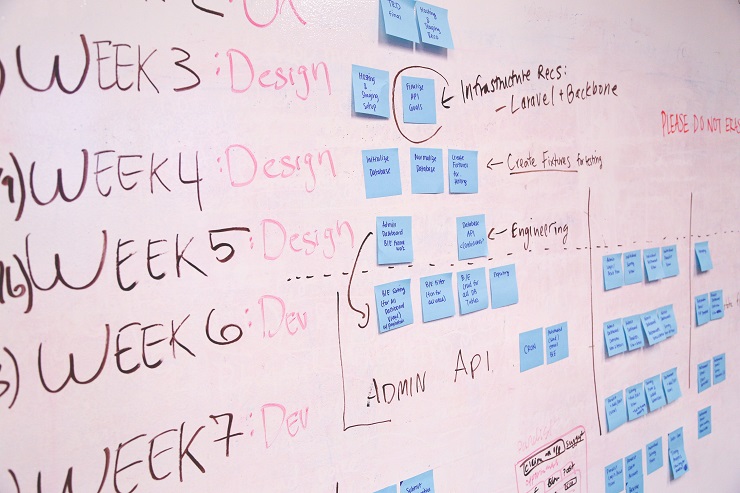 As an entrepreneur, you need to stay on top of your projects. If you don't you will drop the ball, miss deadlines, disappoint clients and potentially lose them. You need to stay focused and hearn how to effectively manage your projects.
What can you do to:
Stay focused
Hit your targets 
If you're ready to get a handle on your tasks and to get focused so you're not feeling so overwhelmed and so you feel — and are — more accomplished, let's go.
First things first:
Grab paper
Grab a pen or pencil
OR open a document on your computer — whatever your planning tool of choice your plan and ideas down on paper. I've found it can be helpful to use sticky notes to plan out your road map. I recommend writing with a marker you can easily read from afar, using multiple colors for sticky notes or markers for categorization, and writing on the top of the note so you can tear off the nonadhesive part to prevent curling.
If you don't write down what you want to accomplish, you will miss deadlines, forget projects or miss steps. Also, writing items down makes them seem more doable and achievable because you're taking them out of your head where they grow in power and looking at them on paper and you can see, they aren't as overwhelming as you'd imagined.
How To Effectively Manage Your Projects
Let's get planning.
As mentioned write down all the big goals you want to achieve
Write down the steps and resources you need to achieve them
Write down the deadlines
Write down all the other engagements that could potentially interfere with these projects (you need to plan for them, though)
Write down your outside of work responsibilities like family and friends
Make note of which items are high priority and which are time-sensitive and which have a loose deadline
Look at your calendar and make blocks of time for each of the projects
Stick to your plan. It doesn't help you to do this exercise only to toss it aside a day or week later.
Before you leave your office at the end of the day, mark off the items you've completed, carry others forward and plan for your next day. Planning for your day before you leave the office means you will sit down to work and already have a plan — it is a great time saver. If the past year has taught us nothing it's that you need to be flexible with your plans but you do need to have a plan!