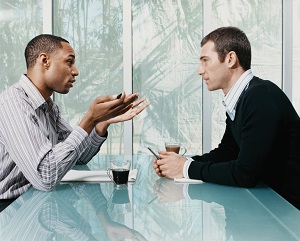 Are you looking for easy ways to grow your small business? Most entrepreneurs that I speak with are. While there are no shortcuts to success, there are some steps you can take that will make your rise to the top of your field quicker and easier.
Easy Ways To Grow Your Small Business
In today's business world, who you know remains as important as what you know — in some cases the "who" is almost more important than the "what." How and where can you get to know more people with whom you can partner to help both of your businesses thrive? By attending networking events. The importance of networking events include:
The people you meet may become customers
You may find referral partners
You may find great employees
You may find someone who can provide the goods and services your business needs
You will learn more about the industry in general and your industry in specific
What kinds of networking groups should you seek out?
Those in your specific industry
General networking events
Toastmaster's groups
General business groups
Industry specific entrepreneur associations or trade groups
Non-business groups — your church group, an organization for which you volunteer.
How can you make the most of your time at these events?
Know your business story
Practice your elevator pitch
Become involved. You'll get out of a group what you put into it
Shake hands. Introduce yourself to others.
Listen. Listen. Listen.
Do you find value in networking events? How often do you attend?