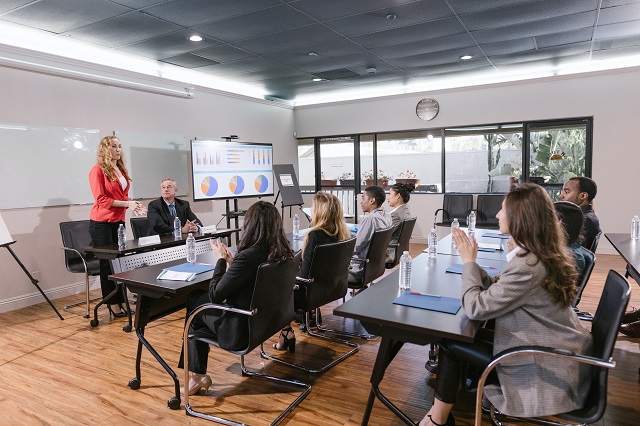 Conferences are being planned and with them being in-person again after more than three years of virtual events because of coronavirus. It's a great way to meet like-minded people, find new clients and learn new skills. We have put together 3 ways to get conference ROI — if you're spending the money to get to and from the conference, stay in a hotel and the fee from the conference you do want to ensure you see a return on that investment.
Regardless of whether you travel cross country or even day a day or two out of your office to attend a local networking event, you want to ensure you're getting value from it. If you're not, then why did you take time away from growing your business?
3 Ways To Get Conference ROI
Know who will be speaking, what they will be speaking on and whether it's content you need to help with your business growth. Note the sessions you want to attend and what you hope to get out of it. Know what questions you want to have answered and how those answers will impact your business.
If there are pre- and post-conference events, plan to attend. Most of the best networking occurs in these more relaxed settings. You will also be able to connect with other attendees and you just might bump into a speaker with whom you want to connect.
Follow-up is key to conference ROI. If you collected business cards or connected with people, email them when you get back. Remind them what you talked about and why you're connecting. Take the information you learned and blog about it, share on social and tag the person who shared that info.
If you are attending any in-person events, how will you measure your return on the investment you're making?